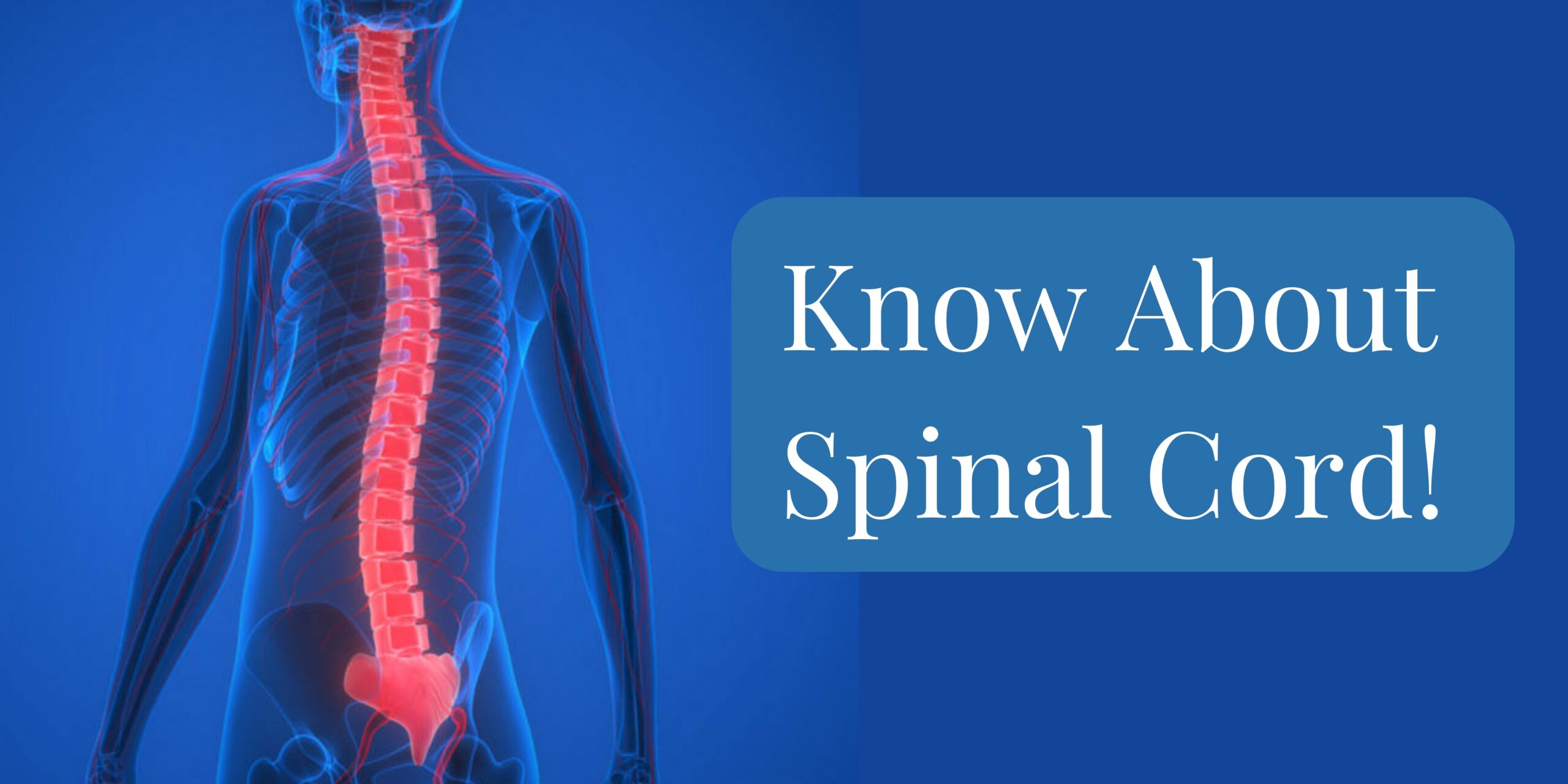 Significance of the spinal cord
The significance of the spinal cord is adequately explained in this article. The spinal cord and brain work together. The spinal cord is a long, tube-shaped band of tissue. It helps your brain talk to your lower back.
Through the spinal cord, nerve signals travel from the brain to the body and back again. These signals from your nerves help you feel things and move your body. Any damage to your spinal cord can make it hard for you to move or do something.
The spinal cord is a cylinder-like structure that runs through the middle of your spine from your brainstem to your lower back. It's a delicate structure made up of nerve bundles and cells that send messages from your brain to the rest of your body. The nervous system includes the spinal cord as a crucial component.
Spinal cord and vertebral column
People often talk about the spinal cord and vertebral column as the spine. The spinal cord is a group of nerves, cells, and tissues that work together. Your spinal cord is protected by a layer of bone called the vertebral column.
The bones that make up the vertebral column are called vertebrae (plural of one spine bone, a vertebra). Our vertebrae are piled on top of one another, from your pelvic bones to your head. A spinal disc lies in between each pair of vertebrae. The outside of the disc is hard, and the middle is like a gel. They absorb shock and protect your spinal cord and vertebrae.
Controlling body movements and functions is included in the significance of the spinal cord. Your spinal cord receives instructions from your brain on how to move. They also control automatic functions like the rate of breathing, the rate of the heart, and the way the bowels and bladder work.
More about the spinal cord
There are three parts to your spinal cord:
Neck – Cerceau
Chest – Thorax
Lower Back – Lumbar
The spinal cord is concealed and protected by meninges, which are layers of tissue. Some of these defence tissues are:
Dura mater is the protective layer outside your spinal cord.
Arachnoid mater is the central layer between the subarachnoid and epidural spaces.
Pia mater is the inside layer that protects your spinal cord.
Reporting senses to the brain is entailed in the significance of the spinal cord. Your brain receives signals from other parts of your body. This helps your brain keep track of and make sense of things like pressure or pain.
There are 31 sets of nerves and nerve roots in your spinal cord. Here are just a few:
Eight pairs of cervical nerves start in the neck and go mostly to the face and head.
There are twelve pairs of thoracic nerves in your upper body. These nerves go to your chest, upper back, and abdomen.
There are five sets of lumbar nerves that go to your legs and feet. These nerves are in your lower back.
There are five sacral nerve pairs, nerves in the lower back that go into the pelvis.
How can I keep my spinal cord in good condition?
Managing your reflexes is included in the significance of the spinal cord. Some reflexes, movements you don't choose to make, are controlled by your spinal cord instead of your brain. For instance, your spinal cord is in charge of your patellar reflex, which is when your leg moves on its own when someone taps your shin in a specific spot.
Several diseases and injuries can hurt or damage your spinal cord. Spinal cord disorders and injuries are very dangerous. Any damage to the spinal cord can make the parts of your body below the injury hurt very badly.
A damaged spinal cord can lead to severe issues, such as incontinence and paralysis. For some disorders, getting treatment as soon as possible can make it less likely that you will have symptoms for a long time or for the rest of your life.
Your spinal cord, vertebral column, and whole back can stay healthy if you do healthy things. You could:
Eat a diet rich in full of vegetables, fruits, healthy fats, whole grains, and lean proteins.
Keep good posture and don't slouch when standing or sitting.
You should sleep in a way that supports the natural curve of your neck and lower back.
Take breaks and walks often during the day.
Cut down on how much you drink and don't do drugs for fun.