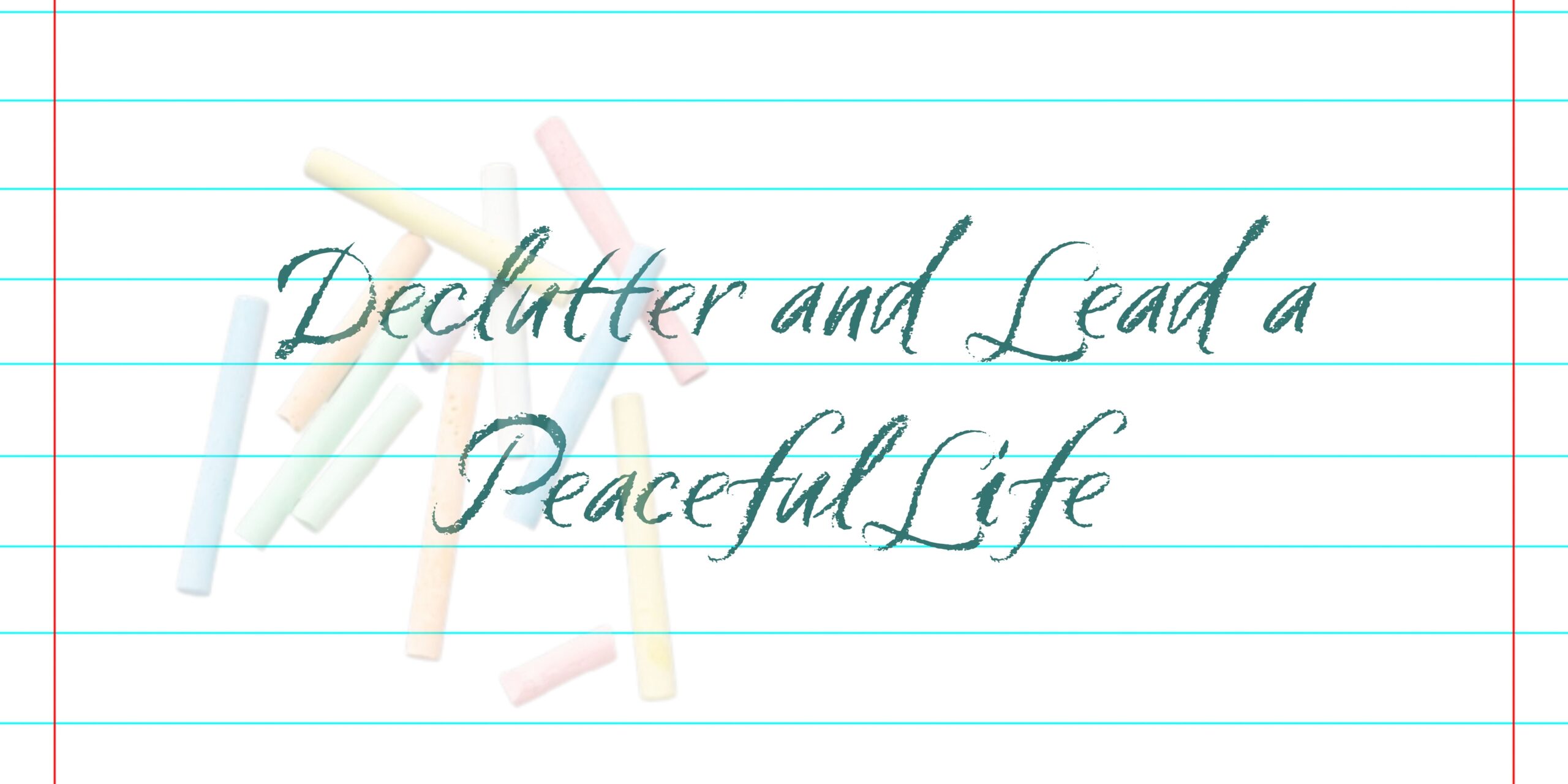 Declutter your life
How to declutter your life and lead a peaceful life? To declutter is to lead a peaceful life.  All the time in your life, you amass things or stockpile notions. Sporadically, you must cleanse your mind and clean your home. To experience the staggering surge of fulfilment, you have to start cleaning the junk out of your home, office, or mind. 
You need to understand that decluttering does not express only organising. It also indicates that you have concluded what is indispensable and how it enhances your life. You will be amazed to find how curtailing your belongings redefines your life. Also, you will be astonished to discover how satisfied you will become after you entirely declutter your life.
We know that imagining decluttering your house can be tiresome. If you have taken a firm decision to declutter, do not attempt to inundate yourself right from the beginning. In place of considering the big picture, work in small ways to declutter. You should remember, that decluttering creates ebullient energy that generates tranquillity, health, love, wealth, and prosperity. On the other hand, Cluttering is considered to thwart the fluency of the energy flow and generate frustration, inertia, and fatigue. 
To declutter your home, firstly, you generate a sorting procedure. Initially, you could start decluttering your room. Then, decluttering your workspace will be your next step. After that, work on decluttering your closets. If you do these three steps in decluttering, you have almost finished decluttering your physical space. Additionally, if you go paperless and use the trend of going digital, a lot of positive energy will engulf your physical space
The following steps will assist you in decluttering your mind. To begin with, prioritise and plan your daily schedule regularly. Doing yoga and meditation every day will enhance the quality of your life. Ambitions such as short-term, medium-term, and long-term goals in life will help your mind focus. It would be beneficial if you avoided comparing yourself to others. Try to shape your financial goals and come out of debts slowly if you have any. Remember to live your life and not others' life. 
What are the benefits of decluttering? You will find more time in your life to do the things that you always wanted to do. You will start believing in your instinct and trust your gut feeling regularly. Problems of any sort seem to resolve magically. You will have a restful night's sleep. Money, wealth, and abundance will flow into your life freely. You will tend to take positive risks in life, making your life better. You will lose a bad habit and cultivate a good habit instead. In conclusion, you will become peaceful, healthy, charismatic, positive, and productive.