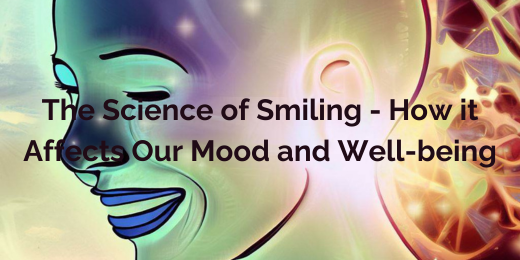 Benefits of smiling
Smiling is often considered as a simple act of happiness, but its significance goes beyond that. It has been proven that smiling has a positive impact on our mood and well-being. When we smile, our brain releases chemicals such as endorphins and serotonin, which are known to improve our mood and reduce stress levels. Smiling also activates the release of neuropeptides, which help fight stress and illnesses. 
Studies have shown that people who smile frequently are more likely to have better mental and physical health. The power of a smile can also be contagious, spreading positivity and joy to those around us. Therefore, it is important to make a conscious effort to smile often, even during tough times. It is crucial to acknowledge and make use of the benefits of smiling as it is a straightforward yet powerful method to enhance our mood and overall well-being. Just as smiling offers numerous benefits, embracing the benefits of laughter can also uplift our mood and overall well-being, fostering positivity and reducing stress.
The Science of Smiling
Smiling is not only an expression of happiness but also a powerful tool that can positively impact our overall well-being. The physiology of smiling shows that when we smile, our brain releases endorphins that make us feel good. These feel-good chemicals help to reduce stress and anxiety levels, leading to an overall sense of relaxation and happiness. Smiling also has social benefits, as it increases our likability and trustworthiness to others. 
When we smile, it sends a signal to those around us that we are approachable and friendly, making it easier to build relationships and connect with others. So, the next time you feel stressed or anxious, try smiling. Even a forced smile can yield positive effects on your mood and those in your vicinity, showcasing the benefits of smiling. Incorporating the benefits of laughing daily complements the advantages of smiling, collectively promoting an enhanced mood, reduced stress, and stronger social connections, ultimately contributing to a more fulfilling and healthier life.
Smiling and Well-being
Smiling is not only an expression of happiness but also a powerful tool to improve our mental and physical well-being. Research has shown that smiling triggers the release of endorphins in the brain, which are natural mood boosters that reduce stress and anxiety levels. Additionally, regular smiling can have a positive impact on our mental health, helping to alleviate symptoms of depression and anxiety. On a physical level, smiling has been found to have pain-relieving effects and boost immune function. 
Furthermore, studies suggest that those who smile more frequently may have longer lifespans. Finally, smiling can play a role in building resilience and coping with adversity, as it can help us maintain a positive outlook and perspective during challenging times. It is evident that the uncomplicated gesture of smiling can have extensive advantages for our comprehensive health and well-being, highlighting the benefits of smiling. Furthermore, by recognizing the importance of the immune system, we can appreciate its vital role in safeguarding our overall health, just as self-care strategies enhance our well-being by encouraging more frequent smiles.
Strategies for Smiling More
Incorporating more smiles into daily life is a simple yet effective way to improve overall well-being. Practising gratitude and kindness can help create a positive mindset and lead to more frequent and genuine smiles. Self-care is also an essential factor in promoting regular smiling and maintaining good mental health. However, barriers such as self-consciousness or feeling down can hinder the ability to smile more often. 
Techniques like positive affirmations, meditation, or simply forcing a smile for a few seconds can help overcome these obstacles and increase the frequency of smiling. By giving importance to self-care and utilising such strategies to overcome hurdles, one can incorporate more smiles into their daily routine and relish the manifold mental and physical health benefits of smiling.
Conclusion
In summary, the science behind smiling and its impact on well-being is significant. From the release of endorphins to the reduction of stress and anxiety levels, smiling has been shown to have numerous physical and mental health benefits. Additionally, smiling can improve social relationships, increase likability, and promote longevity. To incorporate more smiles into daily life, practicing gratitude, kindness, and self-care can be helpful. 
Overcoming barriers to smiling, such as self-consciousness or feeling down, can also be achieved through various techniques. Therefore, prioritising smiling as part of overall health and well-being is crucial. Remember to smile often and share that positivity with others. Let us collectively strive to conscientiously spread more smiles in the world, thereby contributing to the benefits of smiling in our surroundings.